Educating nurses and midwives to International Standards makes economic sense, according to the World Health Organization (WHO). Improving health, promoting gender equality and supporting the financial strength of the economy are just some of the benefits of a well-functioning healthcare system where nurses and midwives can work to their full potential.
As we celebrate World Health Day with this goal in mind, ISO has just approved a project to develop an International Workshop Agreement (IWA) designed to improve the quality of clinical learning environments for healthcare professionals.
Aimed predominantly at nurses and midwives, the future IWA 35, Quality of clinical learning environments for healthcare professionals – Requirements, will offer a global approach to ensuring the quality of clinical learning environments for healthcare trainees across the world.
Sally Swingewood, Convenor of the ISO working group that is developing the document, said that nursing and midwifery make up 50 % of the healthcare workforce in many countries. This, coupled with a global shortage of professionals, means there is a crucial need for qualified staff with broad clinical experience who are well equipped to adapt to a wide variety of needs.
"Much has been done over the years to improve nursing training in academic settings, but the same level of attention has not been given to clinical placements," she commented. "Yet, with increased migration and mobility, there is a greater demand on healthcare professionals to deal with a wider range of cases and settings. So effective clinical placements are key. Some countries have guidelines at a national level on how to evaluate clinical placements and some have none at all, hence the need for a globally agreed standard in this area."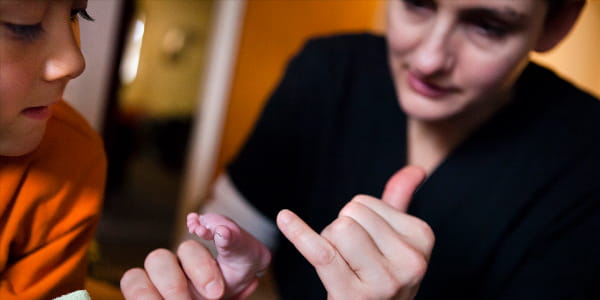 Also in development is another ISO standard that aims to support nurses and midwives from a management level. The future ISO 22956, Healthcare organization management – Guidelines for patient-centered staffing, aims to help healthcare organizations best consider and provide for workforce capabilities and resources in relation to patient needs.
Dr Veronica Muzquiz Edwards, Chair of the ISO technical committee* responsible for the standard, said: "COVID-19 has been declared a global pandemic and the world is in awe with respect and appreciation for the many nurses and midwives who are selflessly focusing on the patients at this time. This standard recognizes that nurses and midwives need adequate support and resources to be more effective and that a patient-centered approach to staffing can have a positive impact on the safety and quality of patient care."
When published, both documents will join the hundreds of other ISO International Standards for healthcare.
For more information about ISO standards for health, see our dedicated page on ISO.org.
*ISO 22956 is being developed by ISO technical committee ISO/TC 304, Healthcare organization management, the secretariat of which is held by ANSI, ISO's member for the USA. Anyone interested in getting involved in its development should contact their national ISO member.